Mohammad Ali Taheri Attended His Daughter's Wedding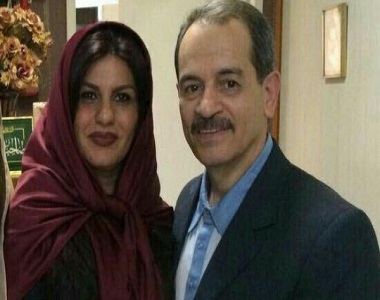 HRANA News Agency – Mohammad Ali Taheri, prisoner of conscience, was sent on leave for a few hours to attend his daughter's wedding after many years of imprisonment in Evin prison.
According to the report of Human Rights Activists News Agency in Iran (HRANA), Mohammad Ali Taheri was sent on leave for a few hours with the escort on July 14.
A close source to this prisoner of conscience confirmed the news and told HRANA's reporter: "He along with security forces participated in his daughter's wedding. He was returned to the prison by the guards, after the ceremony."
Mohammad Ali Taheri, the founder of Halgheh theosophy, was arrested on May 4, 2011 and charged with sacrilege, indecent sexual behavior for touching the hand of a women during complimentary medical treatment, behavior against the Sharia law, intervening in medical treatment procedures, illegal income by distributing his records, and was sentenced to 5 years in prison, 74 lashes and 9000 million IRR fine.
Mr. Taheri was again tried for sacrilege, for which he had been previously tried and sentenced in summer 2014. He was sentenced to death for this charge in June 2015. His lawyers appealed.
Saeid Khalili, one of Mohammad Ali Taheri's lawyer announced on December 19 that the Supreme Court had dropped the death sentence and a retrial would be processed in branch number 26 of the revolutionary court.
He is still being kept in prison after more than 6 months from the end of his sentence and paying fine, and a new case has been opened for him. His lawyer, Mr. Tabatabaei has to defend him in a close future in the revolutionary court of Tehran.