Mohammad Ali Taheri's Lawyers Oppose the Court's Decision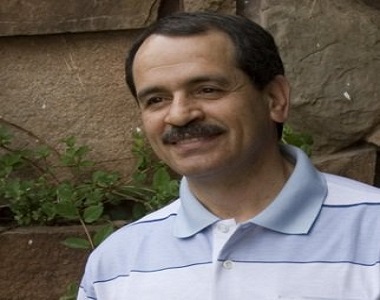 HRANA News Agency – Lawyers of Mohammad Ali Taheri, imprisoned founder of the "Erfan Halgheh", say according to Article 134 of the Penal Code, implementation of punishment by a fine against this prisoner is illegal. The executive office in Evin prison has told Mr. Taheri that he should pay the fine otherwise his properties would be confiscated.
According to the report of Human Rights Activists News Agency in Iran (HRANA), lawyers of Mohammad Ali Taheri said that in accordance with Article 134 and the aggregation of the crime, the punishment of 5 years imprisonment for their client was the maximum penalty and a fine was not legally enforceable.
According to Article 134 of the Penal Code, if the inmate is sentenced for two different offenses, the ultimate penalty is the one of the most serious crime and that will be applicable.
Mr. Taheri's lawyers argue that between the two penalties of 5 years imprisonment and fines, imprisonment is a harsher punishment that their client has already endured.
It is noteworthy that this matter is now implemented in most of the courts in the country, and imprisonment sentence of a significant number of political prisoners has been reduced by applying this provision.
Mohammad Ali Taheri, founder of cosmic mysticism in Iran, was arrested on 4th May 2011 and on charges of "blasphemy", "unlawful intervention in the affairs of health and medical treatments", "unlawful act of adultery", "unauthorized use of academic titles doctor and engineer", "subversive of books and works", was sentenced to five years imprisonment and a 900 million tomans fine and 74 lashes, by the Revolutionary Court.
He is also charged with corruption on earth and was sentenced to death but the sentence was annulled by the Supreme Court.
Despite the end of five years imprisonment, authorities have refused to release him by extending his detention order.