Mustafa Ali Ahmad Transferred to an Unknown Location after Serving His Sentence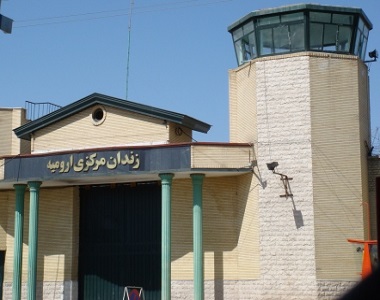 HRANA News Agency – After serving his sentence, Mustafa Ali Ahmad, Syrian political prisoner in Iran, was transferred from Urmia Central Prison to an unknown location. Due to the civil war in Syria and Mr. Ali Ahmad's close relations with the Kurdish parties in Turkey which fight against the Turkish government, his fate is unknown.
According to the report of Human Rights Activists News Agency in Iran (HRANA), Mustafa Ali Ahmad political prisoner from Kobani, Syria, at the end of his imprisonment sentence was transferred to an unknown location, on November 23, 2016.
Mustafa Ali Ahmed was arrested on July 21, 2005. His left leg was injured during the arrest.
Mr. Ali Ahmed was sentenced to death at first, but after his objection, the Court of Appeal sentenced him to 10 years imprisonment on charge of "waging war against God by working with one of the Kurdish opposition parties", and one year of imprisonment for illegal border crossing.
He had also been sentenced, while he was in prison, to six months imprisonment on charge of "publishing news in favor of PKK".
This Syrian Kurdish prisoner had been transferred seven times to the Intelligence Office in Uremia since his arrest and each time he had been held in solitary confinement for 2 to 3 months and was interrogated.
It is noteworthy that, Mustafa Ali Ahmad had not had visits during the imprisonment because of being a Syrian citizen.
At the moment, there is no information about the fate of Mr. Mustafa Ali Ahmad.