Nahid Gorji Released on Parole after Serving 22 Months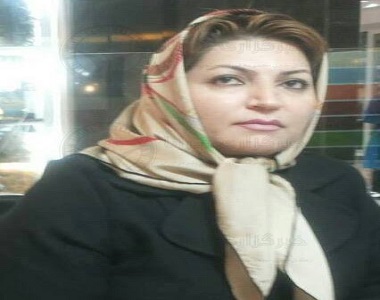 HRANA News Agency – Nahid Gorji, prisoner of conscience in Vakil Abad Prison in Mashhad was released on parole by serving 22 months of her sentence of 3 year. When she was in detention, various reports on her critical physical and mental condition were released while she was deprived of proper medical care and the officials prevented to deliver her medicine which was provided by her family.
According to the report of Human Rights Activists News Agency in Iran (HRANA), Mrs. Gorji who in the wake of her civil activities in cyberspace had been arrested, was released on parole after serving 22 months of the sentence of 3 years in Vakil Abad Prison in Mashhad.
Nahid Gorji had been arrested in her home on October 10, 2014 by the security officers then after home inspection, she was transferred to Mashhad Revolutionary Court in Kooh Sangi and then to an unknown location. After two weeks, a bail of 400 million IRR was issued for her, a sum which, according to her family was heavy and not affordable.
According to the close people to Mrs. Gorji, her detention was because of her activities in social networks and she had not any other social or political activities but the exact charges are not known yet.
One of her relatives told our reporter: "Security guards entered the house very violently at midnight and arrested Mrs. Gorji. After taking her away they re-entered the house for inspection and took devices such as her personal computer and phone, and even her camera with them."
Nahid Gorji was released on the bail on the anniversary of her arrest in October 2015 due to the severity of depression and poor mental condition.
Several reports were released while she was in custody in connection with acute mental status and severe depression of Nahid Gorji.
On January 6, 2014, eight members of European Parliament by publishing a joint letter to Federica Mogherini, High Representative of the Union for Foreign Affairs and Security Policy, expressed their concern about the detention of Nahid Gorji and urged her to share their concern about the civil rights activist with the Iranian government and demand her freedom.
Finally, Nahid Gorji was sentenced to 3 years in prison by the Court of Appeal of Khorasan Razavi Province and went to the prison on April 8.