No Information about Saber Naderi's Situation after Being Arrested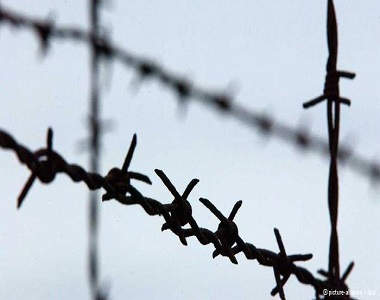 HRANA News Agency – Saber Naderi was arrested in Ghorveh city and was transferred to an unknown location, in December. His family is unaware of his whereabouts and fate and their follow up has had no results, so far.
According to the report of Human Rights Activists News Agency in Iran (HRANA), the security forces of Ghorveh city raided the house Saber Naderi's mother, director of Shahir Narmafzar Pooya Company, at Ghorveh city in Kurdistan and arrested him and took him to an unknown location, on Sunday, December 4, 2016.
A close source to his family by saying that the pursuit by the family members have not yielded any results so far, told HRANA's reporter: "Over the past few days, a number of phone calls have been made with his wife, from unknown people introducing themselves as security forces, asking for his mobile phone's password. These people have threatened his wife and his family when they said that they did not know the password".
This informed source added: "On the other hand, as the family members' bank cards have been confiscated, they do not have access to their bank deposits and they face additional difficulties for their daily shopping".
HRANA had mentioned, in the previous reports regarding the arrest of this citizen of Ghorveh, that the security forces first laid siege to put all around the house and then about 20 security forces simultaneously stormed into the house after opening the front door and inspected and cluttered all the furniture and accommodations of his mother's house.
These forces unlike the existing rules, without the presence of a female agent, attempted to body search the women, and their personal belongings and in response to the family's protests, threatened them with guns and made them be silent.
Security forces, after one hour of inspection and examining, eventually seized and took two laptops inside the home and one which belonged to the wife of Mr. Naderi, mobile phones of all members of family and a number of books and pamphlets.
At the same time, a number of security agents had stormed the Shahir Narmafzar Pooya Company located in Second Floor, Sina Building, Shariati Street, and interrogated all partners of Mr. Naderi and inspected the premises and computers".