A Prisoner Died in Zahedan Prison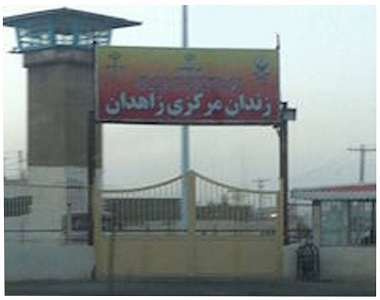 HRANA News Agency – A prisoner who had been detained in Zahedan central prison, died after several days of illness and being neglected by the prison's health center. This prisoner was suffering from a heart problem and had received just a few stomach pills.
According to the report of Human Rights Activists News Agency in Iran (HRANA), the 22-year-old prisoner, Nader Ali Zehi, who was detained for drug offenses in Ward One of the Central Prison of Zahedan, passed away on Monday, November 20, 2017.
The prisoner was detained in uncertainty condition for two years and six months in Zahedan Central Prison.
According to reports, the health status of this prisoner deteriorated from 5 days before his death. He was suffering from a heart problem, but the prison infirmary had ignored this issue.
The prison infirmary had diagnosed the prisoner's problem with the digestive system, and treated him with only a few pills for stomach. This prisoner complained about the ineffectiveness of this prescription and the necessity of being sent to a well-equipped health center but he was accused of simulation, by Mohammad Yusefi, the manager of prison's infirmary.
Eventually, after a few days of suffering, this prisoner died in Ward One of Zahedan Prison.