Prisoners Face Different Problems in Central Prison of Sanandaj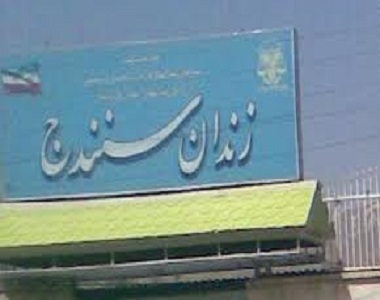 HRANA News Agency – Prisoners of Central Prison of Sanandaj face numerous problems which have doubled their suffering. The severity of these problems in some cases also led to prisoners' hunger strike.
According to the report of Human Rights Activists News Agency in Iran (HRANA), despite the judiciary system's propaganda, Central Prison of Sanandaj has a very low standard to hold prisoners and ensure their defined rights.
Sources, close to these prisoners and their families, in a contact have informed HRANA of the "multiple problems and illegal restrictions" for the prisoners of this prison.
The Central Prison of Sanandaj has 10 wards one of which is for the prisoners who take methadone treatment. Each ward has several rooms which have been separated with 1.5 meters walls or by beds. On average a room has 10 beds and is 12 square meters big.
Between 20 and 25 prisoners are being kept in each room. Usually half of the prisoners are deprived of having a bed to sleep and they are so-called "floor sleeper" prisoners, and sleep on the floor of the rooms and hallways, snugly together.
The current major problems of the prisoners in Central Prison of Sanandaj, which have been confirmed in a field research, are as follows:
The prison's food's quality is very bad, especially the dinner
2. Inappropriate behavior by prison staff, especially staff in the prison gym
3. Restriction on the time of using the gym by the prisoners
4. The lack of lighting in wards, and turning off the lamps during the day
5. The repeated and unnecessary movement of prisoners to other wards
Ignoring the desperate situation of prisoners who are on hunger strike from 4 days to 55 days, for trivial reasons, such as relocation and delivery of clothing from the family
Bogus charges for security prisoners, especially for Sunni prisoners
8. Lack of adequate carpet in prison
9. Allocating only a small shop and with limited goods, for 10 wards
10. Prescribing unscientific pills of psychiatric drugs by new medical staff for prisoners who are under treatment for addiction
11. Overly strict in granting leave and close visit
12. Lack of medical appointments in the prison's infirmary
13. Discrimination in dealing with prisoners according to their religions (Sunni and Shia) as well as being a native or not
14 Long-term judicial process
15. Restriction on use of TV for inmates
16. Failure to send many ill inmates to hospital
17. The lack of optometrist in prison
Lack of fruits and vegetables in the prison shop and poverty of the primary sources of vitamins and proteins
19. Failure to control the prison health care
20. Refusing to accept the deeds from other provinces as a bail