Rajai Shahr Prison Authorities Put All Dangerous Prisoners in One Ward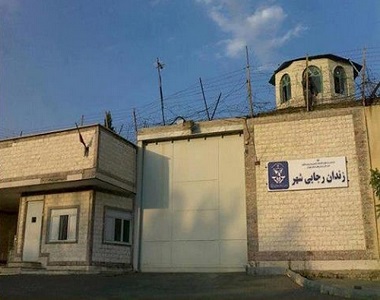 Rajai-Shahr Prison in Karaj, Tehran, Iran
HRANA News Agency – Rajai Shahr prison authorities have put specific prisoners by a deliberate arrangement together in a Hall as a deadly penal colony. At least six prisoners within 10 days have attempted suicide or self-mutilation after being transferred to this hall.
According to the report of Human Rights Activists News Agency in Iran (HRANA), Hall 11 of ward 4 in Rajai Shahr prison, has been change to a deadly place for the prisoners of this prison, based on a plan designed directly by Mr. Yousef Mardi (Head of prison security) and Mohammad Mardani (Rajai Shahr prison's chief) to choose and put specific prisoners who have problem with each other in this ward.
The prisoners who have been organized in the mafia gangs in this prison, some of which are managed by prison officials or other prisoners, and other prisoners who are against these gangs'  activities are all exiled in this ward.
In a prison like Rajai Shahr prison in Karaj, which is classified as a prison for rough crimes, a specific closed place like that Hall, can be a deadly place.
According to the reports received by HRANA, during the last 10 days, at least two prisoners identified as Abdullah Naghdi and Moslem (the surname is not known), after being transferred to the mentioned Hall, committed suicide by blankets and clothes, these prisoners are still alive though, but, the general situation of Moslem has been reported critical in hospital.
Also, four other prisoners, including Morteza Khakbaz and three other prisoners have committed self-mutilation to escape deadly situations in that Hall.
This Hall as a closed ward with the minimum traffic and communication with other wards, has about 30 prisoners.