A Report about the Conditions in Central Prison of Zahedan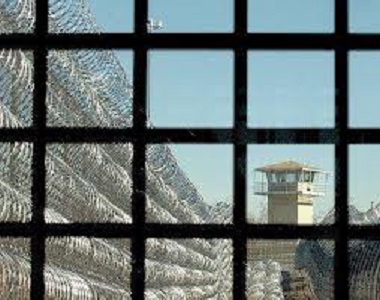 HRANA News Agency – Zahedan prison with more than two thousand prisoners and about 350 death row prisoners is considered as one of the great centers of human rights violations in Iran.
According to the report of Human Rights Activists News Agency in Iran (HRANA), about 300 prisoners in Zahedan prison on charges of drug and 50 others on charges of murder are in the death row and are enduring imprisonment waiting for execution.
Also, ward 3 of this prison, which is allocated to political-security prisoners, includes more than 230. However, according to a recently released prisoner, in this ward, which is called ward of security prisoners, a number of prisoners with non-security charges are also kept.
Zahedan prison has 8 wards that ward seven and eight are two floors and larger than the other wards and there are more prisoners in them. The populations of the wards are always more than number of the beds and a large number of prisoners sleep on the floor and are called floor sleepers.
Prison personnel and officers behave violently and with lack of respect towards the prisoners and illegal behavior and beating prisoners in violation of the law have become part of the process of this prison.
One of HRANA's sources, as an example of abuse by prison authorities, said: "Last February, Prison officials were suspect to a prisoner named Esmail Rezaie, 28, who had recently come back from Leave, because of transporting drugs was fasten for three days to especial column. Eventually it becomes clear that he had not carried drugs, and when he protested and threatened to sue the officers, he was severely beaten and two of his teeth were broken. Beaten prisoner made a complaint, and instead, he was sent to the quarantine for twenty days and so far, he is incommunicado until he cancels his complaints against them and give consent."
Also in late April, during the "Prison Director General" visit of this prison, in response to prisoners' complaints of lack of basic facilities, he ordered that all the TVs and refrigerators that had been provided by prisoners own expense, must be collected.
The condition of nutrition and health care in Zahedan prison, like most of the prisons is inappropriate and in addition, transferring prisoners to a hospital outside the prison, due to the prison authorities and the prosecutor's lack of cooperation is difficult.
The process of sending prisoners on leave, similar to most of the prisons in Iran, depends on the approval of the Council of Prison and Judge of the Court. Prisoner's ability in reading and remembering Quran is one of the factors that can lead to a Council of Prison's permission for leave.
According to HRANA, Zahedan prison with a population of over two thousand prisoners and more than 350 death row prisoners has been managed for 3 years, from April 2012, under the presidency of Mohammad Hossein Khosravi.