A Report about Kazemeini Borojerdi's Condition in Evin Prison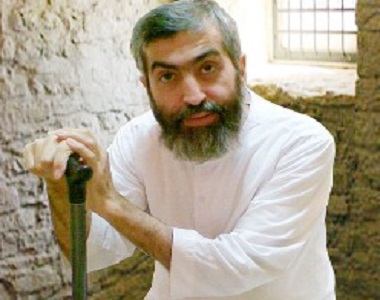 HRANA News Agency – Mohammad Hossein Kazemeini Borojerdi, opponent clergy to the theory of Velayat-e Faqih" (Supreme Leadership), in the ninth year of his imprisonment, despite his serious physical conditions is deprived of appropriate medical treatment.
According to the report of Human Rights Activists News Agency in Iran (HRANA), Mr. Borojerdi, who suffers from various diseases including Parkinson's, heart disease, kidney failure, respiratory, diabetes and vision problems, has not had convenient access to medical facilities for treatment.
An aide to this clergy prisoner told HRANA's reporter, "Mr. Borojerdi has been repeatedly denied appropriate medical care and prison authorities have prevented to transfer him to the well-equipped hospital with the right treatment, over these years his family has repeatedly went to the Prosecutor's Office and the Special Clerical Court and demanded attention to his situation, but so far no one has helped Mr. Borojerdi to get his medicines."
Mr. Borojerdi, 57, who is now held in a special ward for clergymen, during his prison time has been deprived of leave and has been taken to solitary confinement several times for different reasons, and has been abused. The last time he was transferred to the quarantine, in October last year. His place conditions, lack of medical care and not clear legal process, have been always criticized by human rights activists and international organizations related to human rights in Iran.
This opponent clergy was deprived of his solicitor during his interrogation and investigation time, and after that, despite his family's effort and introducing his solicitor, he has had no meeting with his solicitor, at all.
Seyyed Hossein Kazemeini Borojerdi, is Clergymen against the theory of "Velayat-e Faqih", who was sentenced to 11 years imprisonment, in October 2006 on charges of propaganda against the regime and combat. He was already arrested, in the years 1995, 2000 and 2005, on similar charges and imprisoned.