Shapur Rashno Deprived of Meeting His Lawyer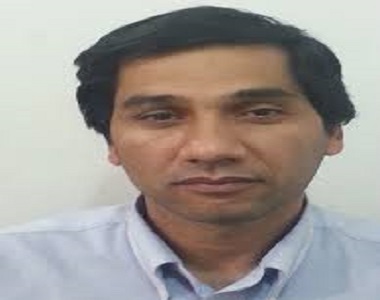 HRANA News Agency – Shapur Rashno, an activist in Andimeshk city, has been arrested by Intelligence Office's agents in Ahwaz on January 7, 2018. Despite several weeks since being arrested, he is still deprived of the right to have a lawyer.
According to the report of Human Rights Activists News Agency in Iran (HRANA), Shapur Rashno was arrested on charge of propaganda against the regime by the Ministry of Intelligence agents at his home in Shahid Dezfuli Street, Andimeshk, on January 7, 2018.
A source close to the family of this nationalist-religious activist, in a conversation with HRANA's reporter, said: "Shapur's lawyer and his wife have realized that his charge had not been stated in the case until recently, and Shapur's investigator was waiting for the completion of the interrogation. Now, he has only the charge of propaganda against the regime in his case which has been raised in recent days."
The informed source added: "At the time of Shapur's arrest, three of his friends were also arrested by intelligence agents, who were eventually released on bail after eight days of detention but still no bail has been issued to release Shapur."
Mr. Rashno has been able to have a brief contact with his family. It was his first contact after 10 days and announced that he was being held at the Ministry of Intelligence detention center in Ahvaz.
Despite several weeks since the arrest, he has not been given access to or meeting with a lawyer.
Mr. Rashno was arrested earlier in 2015 along with Ali Mohammad Jahangiri, Ezzatullah Jafari, Abdolreza Shakeri, Amir Rahim Khani and his mother, and Ali Nejati of the Haftappeh Workers' Union Syndicate.
During the previous arrest, and the raid of the IRGC's intelligence forces into Shapur Rashno's house, his wife, who was pregnant, lost her baby due to fear and nervous pressure. Mrs. Rashnho went to the hospital after the incident and spent several days in the hospital for abortion.
She sued the security forces, but refused to continue the complaint due to the pressure of the intelligence of Revolutionary Guards. On the other hand, also a new case on charges of propaganda against the regime was formed against her and she was ultimately sentenced to a fine of 40 million IRR.
All detainees in 2015 were sentenced to 4 months imprisonment for propaganda against the regime.
Only Mr. Ali Mohammad Jahangiri was first sentenced to 4 years imprisonment, which was reduced to one year of imprisonment later.