Atena Farghdani Sentenced to 12 Years and 9 Months of Imprisonment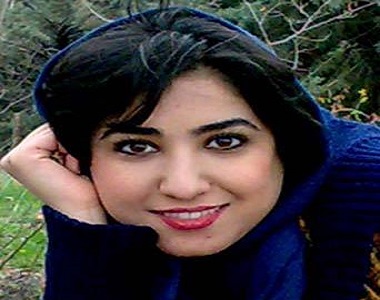 HRANA News Agency – Atena Farghdani, drawer and children's rights activist has been sentenced by Judge Salvati of branch 15 of the Revolutionary Court Tehran to 12 years and 9 months of imprisonment.
According to the report of Human Rights Activists News Agency in Iran (HRANA), Atena Farghdani who is kept at ward 2-A of IRGC at the moment has been sentenced to 12 years of 9 months in prison. 7 Years and a half of this sentence could be implemented according to article 134 of the new Penal Code. She can appeal in the next 20 days.
Her lawyer told HRANA's reporter: "The sentence has been issued in accordance with the article 134 of the new Penal Code and 7 years and half of it could be implemented."
"She has been charged with collusion and gathering against the national security, propaganda against the regime, insulting the Supreme Leader, insulting president Rohani, insulting MPs, insulting the guards of Evin prison and interrogators." He said
Atena Farghdani had been arrested on August 23, 2014 and released after 2 months on the bail of 500 million Thomans. However she was summoned to the Revolutionary Court and arrested again after revealing the problems she had faced during her detention in a video clip.