Mahmood Salehi's Appeal Court Session Postponed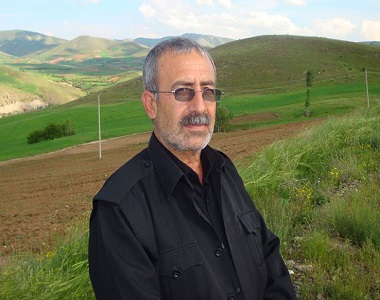 HRANA News Agency – Appeal court session of Mahmood Salehi, labour activist who has been sentenced to 9 years in prison, was cancelled due to absence of prosecutor's representative and it was postponed to the next month.
According to the report of Human Rights Activists News Agency (HRANA), appeal court session of Mahmod Salehi, labour activist, was cancelled.
The date of appeal court session was announced to Mahmood Salehi in a phone call and he was summoned to branch number 4 of appeal court of Kurdistan province, on Thursday February 2nd.
Need to be reminded that Mahmood Salehi is a labour activist who was sentenced to 9 year of imprisonment on charge of establishing opposing groups and propaganda against the regime, in August 2015.
The sentence was issued while Mahmood Salehi had to be in Saqqez hospital for his kidneys' treatment two times a week. According to close sources to Mahmood Salehi, the reason of severe condition of the illness is being deprived of medical treatment during the time that he was detained in August 2015.