The List Of 27 Political Prisoners Being Kept With Ordinary Prisoners In Urmia Prison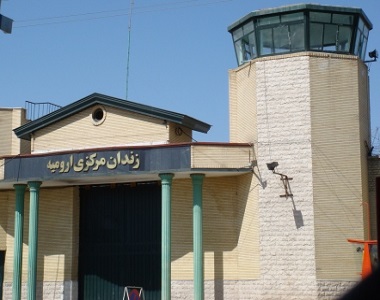 HRANA News Agency – A List of 27 political prisoners of Urmia Prison who are held in ordinary wards, on contrary of principal of separation of prisoners according to the (alleged) crimes, is released.
According to the report of Human Rights Activists News Agency (HRANA), a number of political prisoners who are serving imprisonment along with those convicted of drug and violent crimes have repeatedly been beaten by them in addition to the overcrowding hygienic condition. Their frequent protests for being transferred to the political ward have not been successful so far.
In the latest case of two political prisoners named, Alireza Ayoubi and Rahman Rashidzadeh have been beaten by the inmates with violent crimes but instead they were sent to the solitary confinement after complaining.
The full names of political prisoners of Urmia Prison who are being held in different sections of the prison, is compiled by reporters with the date of arrest, sentence, ward of prison and city of origin as follows:
| | | | | | |
| --- | --- | --- | --- | --- | --- |
| 1 | Qader Mohammad zadeh | March 2004 | 14 yrs | Ward 4 | Boukan |
| 2 | Faeq Najafi | June 2014 | 4yrs+6mnth | Ward 4 | Urmia |
| 3 | Karim Zamani | June 2014 | 2yrs+6mnth | Ward 3 | Urmia |
| 4 | Hossein Najafi | June 2014 | 3yrs+6mnth | Ward 3 | Urmia |
| 5 | Faramaz Najafi | June 2014 | 2yrs+6mnth | Ward 4 | Urmia |
| 6 | Ali Ahroum | June 2014 | 2yrs | Ward 3 | Makou |
| 7 | Saman Mahmoudi | June 2015 | 3yrs | Ward 4 | Urmia |
| 8 | Heshmat Ne'manpour | October 2014 | 1yr+6mnth | Ward 5 | Urmia |
| 9 | Masoud Ne'manpour | Sep 2015 | Undecided | Ward 5 | Urmia |
| 10 | Rauf Mohamadali | March 2015 | 10yrs | Ward 5 | Urmia |
| 11 | Farhad Ariai | Dec 2012 | 7yrs | Ward 5 | Urmia |
| 12 | Alireza Ayoubi | June 2014 | 2yrs | Ward 5 | Urmia |
| 13 | Siamak Azmiri | March 2014 | Life | Ward 5 | Urmia |
| 14 | Mostafa Samii | June 2014 | 15yrs | Ward 13 | Makou |
| 15 | Bahram Maroumi | March 2014 | 2yrs | Ward 13 | Urmia |
| 16 | Ali Yeganeh | Sep 2014 | Undecided | Ward 13 | Makou |
| 17 | Diako Rasoulzadeh | March 2013 | Undecided | Ward 13 | Mahabad |
| 18 | Hossein Othmani | March 2013 | Undecided | Ward 10 | Urmia |
| 19 | Hasan Rastegari | Oct 2014 | 17yrs | Ward 20 | Urmia |
| 20 | Rahaman Rashidzadeh | Spring 2014 | 3yrs | Ward 13 | Urmia |
| 21 | Kamran Jafari | Oct 2014 | Undecided | Ward 13 | Urmia |
| 22 | Touraj Esmaili | Nov 2015 | Undecided | Ward 13 | Urmia |
| 23 | Mohamad Maroumi | Nov 2015 | Undecided | Ward10 | Makou |
| 24 | Saeed Balai | Nov 2015 | Undecided | Ward10 | Makou |
| 25 | Qotbuldin | Nov 2015 | Undecided | Ward10 | Makou |
| 26 | Adel Abdullahzadeh | Oct 2015 | Undecided | Ward 4 | Urmia |
| 27 | Kaweh Hayati | Nov 2015 | Undecided | Ward 4 | Urmia |